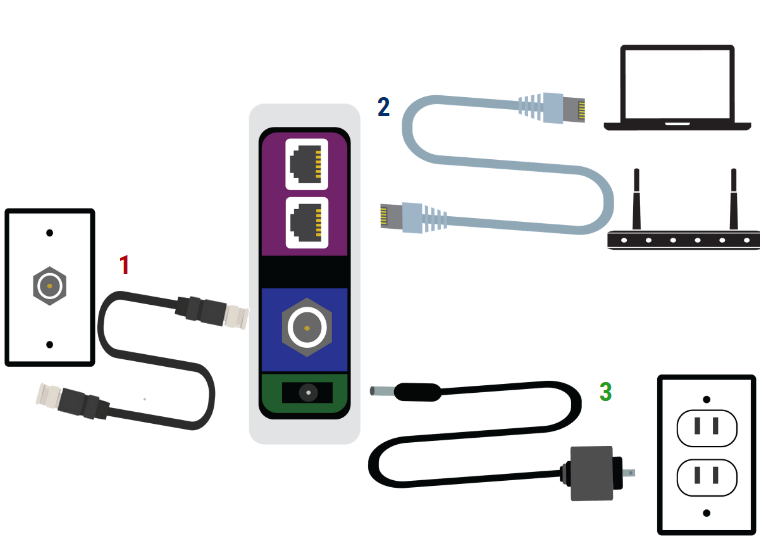 Connect the coaxial cable to a  cable wall outlet on one end while connecting the other end to the threaded cable port on the back of the modem.
**Use only your hand to tighten each end.
Connect the ethernet cable to your internet-seeking device (router or computer) on one end and plug the other end into the ethernet port on the back of the modem.
Connect the power cord to the power port on the back of the modem and plug it into an electric outlet.
**For uninterrupted use, verify that you plug the modem into an electric outlet that is not controlled by a wall switch.
 
Front Panel LED light guide:
During startup, the Power, Receive, Send, and Online lights will FLASH.
After successful setup and connection, all four lights will be lit SOLID Green or Blue.