Glasgow epb cable lineups & prices
Economy Cable Subscription – $30.60/Month (23 Channels)
broadcast channel name &
GEPB CABLE Channel number
GEPB 2 – The Support Channel............................02
WKYU/Create TV...............................................03
KET 2....................................................................05
GEPB 6 – The Local Channel.........................06
WNKY Bowling Green (NBC)........................07
WNPT Nashville (PBS)...................................08
GEPB 9 – 24/7 Local Weather........................09
WNKY Bowling Green (CBS).........................10
WKGB Bowling Green (KET/PBS)........................11
WBKO Bowling Green (CW)...........................12
WBKO Bowling Green (ABC)..........................13
WBKO Bowling Green (FOX)..........................14
WDNZ Bowling Green (MyTV)............................15
Trinity............................................................16
HSN Home Shopping Network.....................17
WPBM Scottsville (IND)...........................18
Barren County Schools Trojan Channel....................19
QVC...............................................................20
Glasgow Ind. Schools Scottie Channel......................21
C-Span (House of Rep.)............................22
C-SPan 2 (Senate).....................................23
WKYU Bowling Green (WKU/PBS)...................24
Zap2It Local TV Listings........................25
Note: Internet not available with Economy Only cable subscription
Essential Cable Subscription – $80/MONTH (77 Channels)
GEPB 2 – The Support Channel.............02
WKYU/Create TV.......................................03
KET 2............................................................05
GEPB 6 – The Local Channel.................06
WNKY Bowling Green (NBC)................07
WNPT Nashville (PBS)...........................08
GEPB 9 – 24/7 Local Weather...............09
WNKY Bowling Green (CBS)................10
WKGB Bowling Green (KET/PBS).......11
WBKO Bowling Green (CW)................12
WBKO Bowling Green (ABC)..............13
WBKO Bowling Green (FOX)..............14
WDNZ Bowling Green (MyTV).........15
Trinity.....................................................16
HSN Home Shopping Network........17
WPBM Scottsville (IND)...................18
Barren County Schools Trojan Channel.....19
QVC.......................................................20
Glasgow Ind. Schools Scottie Channel.......21
C-Span (House of Rep.)....................22
C-SPan 2 (Senate)..............................23
WKYU Bowling Green (WKU/PBS).....24
Zap2It Local TV Listings.................25
Bravo....................................................26
Disney Channel..................................27
Headline News...................................28
Weather Channel...............................29
CMT.......................................................30
TV Land................................................31
ESPN.....................................................32
ESPN 2..................................................33
SEC Network......................................34
ACC Network.....................................35
Fox Sports 1........................................36
FOX News...........................................37
CNN......................................................38
MSNBC................................................39
CNBC...................................................40
Hallmark............................................41
Hallmark Mysteries & Movies...........42
OWN...................................................43
INSP....................................................44
A&E.....................................................45
Discovery..........................................46
USA....................................................47
Lifetime............................................48
Nickelodeon....................................49
MTV..................................................50
VH-1..................................................51
BET....................................................52
Paramount Network....................53
HGTV...............................................54
WGN America.........................................55
Turner Classic Movies.........................56
TBS...........................................................57
TNT..........................................................58
TLC..........................................................59
GAC Family...........................................60
Boomerang............................................61
National Geographic............................62
FX..............................................................63
Comedy Central......................................64
Travel.........................................................65
Cartoon Network.....................................66
Freeform....................................................67
Food Network...........................................68
E!.............................................................69
truTV............................................................70
Animal Planet............................................71
SyFy.............................................................72
History Channel.........................................73
The Magnolia Network............................74
FXX................................................................75
Oxygen...........................................................76
Investigation Discovery.............................77
SEC Net - Alternate......................................78
FOX Business.................................................79
Premier Cable Subscription – $100/MONTH (182 Channels)
All essential channels included in premier package
Discovery Life............................................100
Science........................................................101
American Heroes.....................................102
Destination America...............................103
Discovery Family.....................................105
FOX Sports 2.............................................106
Olympic Channel.....................................107
Golf Channel.............................................108
ESPN U......................................................109
Outdoor Channel.....................................110
Game Show Network.............................111
Buzzr..........................................................112
Pursuit TV................................................114
Big Ten Network....................................115
FYI..............................................................116
Viceland....................................................117
Lifetime Movie Network......................118
FX Movies................................................119
BET Jamz.................................................120
MTV 2........................................................121
Nick Music...............................................122
BET Her.....................................................123
MTV Classic............................................124
BET Soul...................................................125
CMT Music..............................................126
Country Network...................................127
Cowboy Channel...................................128
RFD TV.....................................................129
Hallmark Drama....................................130
Lifetime Real Women...........................131
DIY.............................................................132
Universal Kids.......................................133
Disney XD................................................134
Disney Jr..................................................135
PBS Kids..................................................136
Nick Toons.............................................137
Nick Jr.....................................................138
Teen Nick................................................139
Court TV...................................................142
Escape.......................................................143
MeTV.........................................................144
Bounce.......................................................145
Grit..............................................................146
Cozi TV.......................................................147
Laff TV.......................................................148
ESPNews...................................................149
TVG.............................................................150
HRTV..........................................................152
National Geographic Wild....................153
GBN.............................................................184
BYU TV.......................................................186
C-Span 3.....................................................190
KET KY.......................................................193
WKYU NOAA Radar................................194
WNPT Nashville 2...................................199
Premier HD Cable Subscription – $110/MONTH (With DVR Cable Box) (264 Channels)
National Geographic HD......500
AXS TV HD..............................501
HD Net Movies.......................502
Velocity HD............................503
ESPN HD.................................504
ESPNU HD..............................505
ESPN 2 HD..............................506
Outdoor Channel HD............507
SEC Network HD..................508
TNT HD...................................509
ACC Network HD..................510
KET HD (PBS/Bowling Green)...511
WGN America HD.................512
WBKO ABC HD.......................513
WNKY NBC HD......................514
WNKY CBS HD.......................515
WBKO FOX HD.......................516
Golf Channel HD...................517
Big Ten Network HD...........518
A&E HD...................................519
HGTV HD...............................520
Food Network HD................521
WBKO CW HD......................522
Fox Business HD.................523
USA HD.................................524
HBO HD*...............................525
Cinemax HD*.......................526
Starz! HD*..............................527
Showtime HD*................................528
Showtime 2 HD*.............................529
Disney Channel HD.......................530
Discovery HD...................................531
Animal Planet HD..........................532
The Science Channel HD.............533
Travel Channel HD........................534
TLC HD..............................................535
Destination America HD...............536
Investigation Discovery HD.........537
History Channel HD........................538
SyFy HD..............................................539
WKYU PBS HD..................................540
Olympic Channel HD.......................541
FOX Sports 1 HD................................542
FOX Sports 2 HD................................543
FOX News HD....................................544
FX HD...................................................545
Freeform HD......................................546
QVC HD................................................547
Lifetime HD..........................................548
Lifetime Movie Net HD......................549
TMC HD*...............................................550
E! HD......................................................551
The Weather Channel HD................552
FXX HD.................................................553
TBS HD.................................................554
CNN HD................................................555
MSNBC HD...............................556
CNBC HD....................................557
Game Show Network HD.......558
National Geographic Wild HD.....559
Nickelodeon HD........................560
MTV HD......................................561
VH-1 HD......................................562
CMT HD.......................................563
Comedy Central HD..................564
Paramount Network HD..........565
Magnolia Network HD........566
Universal Kids HD....................567
Discovery Family Channel HD....568
OWN HD.......................................569
Bravo HD......................................570
FYI HD..........................................571
TV Land HD................................572
MTV 2 HD...................................573
WNPT PBS HD...........................575
Hallmark HD..............................576
Hallmark Mysteries & Movies HD.....577
Hallmark Drama HD.................578
INSP Network HD......................579
WPBM HD (Scottsville)............580
WDNZ MyTV (Bowling Green).....581
Pursuit HD...................................582
HBO......................$16

HBO.............................200

HBO 2..........................201
HBO Family..............202
HBO Signature.........203

HBO Comedy............204

HBO Zone..................205

HBO HD.....................525
Cinemax.....................210

MoreMAX......................211
ActionMAX...............212

ThrillerMAX............213

Cinemax HD.............526

HBO & Cinemax............................................$25
Showtime/TMC/Flix & Starz/Encore...................$23
HBO, Cinemax, and Starz/Encore.........................$34
HBO, Cinemax, and Showtime/TMC/Flix.........$38
Full Premium Channel Package.........................$47
All pricing listed are monthly rates
($6 install fee may apply)
Showtime, the movie channel, and flix.........$14
Showtime.....................220

Showtime HD..............528

Showtime 2..................221

Showtime 2 HD...........221

Showtime Family Zone...224

Showtime Next..................225
Showtime Women............226
The Movie Channel..........230
The Movie Channel HD....550
TMC Extreme.....................231
Flix.......................................233
STARZ/ENCORE..........$10
Starz!...................................240
Starz! HD............................527
Starz! Edge........................241
Starz! In Black.................242
Starz! Cinema..................243
Starz! Kids & Family......244
Starz! Comedy.................245
Encore..............................250
Encore Action................251
Encore Drama...............252
Encore Love..................253
Encore Suspense.........254
Encore Westerns.........255
Encore Family..............256
Stingray Music Channels (50 Channels)
Stingray Music Channels included with premier cable subscription
Adult Alternative..........................400
Classic Masters..............................401
Classic Rock....................................402
Country Classics............................403
Easy Listening................................404
Flashback '70's...............................405
Folk Roots........................................406
Hit List.............................................407

Hot Country...................................408

Jammin'.........................................409

Jazz Masters................................410

Jukebox Oldies............................411
Kids' Stuff....................................412

Latino Tropical...........................413

Pop Adult.....................................414

Popular Classical.......................415

Everything 80's.........................416

Rock.............................................417

Rock Alternative......................418

Smooth Jazz.............................419

Soul Storm................................420
Swinging Standards..............421

The Blues..................................422

The Light..................................423

Urban Beats.............................424

Nothin' But '90's........................425

Maximum Party.......................426

Dance Clubbin'..........................427

Bluegrass...................................428

Hip Hop......................................429
Jazz Now...................................430
The Chill Lounge......................431

The Spa.......................................432

Broadway...................................433

Eclectic Electronic..................434

Chamber Music.......................435

Today's Latin Pop....................436

Classic R'n'B & Soul.................437

No Fences..................................438

Groove (Disco & Funk)............439

Holiday Hits..............................440

Heavy Metal.............................441

Alt Rock Classics....................442

Alt-Country Americana........443
Gospel........................................444

Y2K............................................445

Retro Latino.............................446

Latino Urbana.........................447

Rock en Espanol....................448

Romance Latino.....................449

glasgow epb internet/cable tv bundle rates (Effective oct. 1, 2022)
need help with your gepb cable box remote?
view the manual here: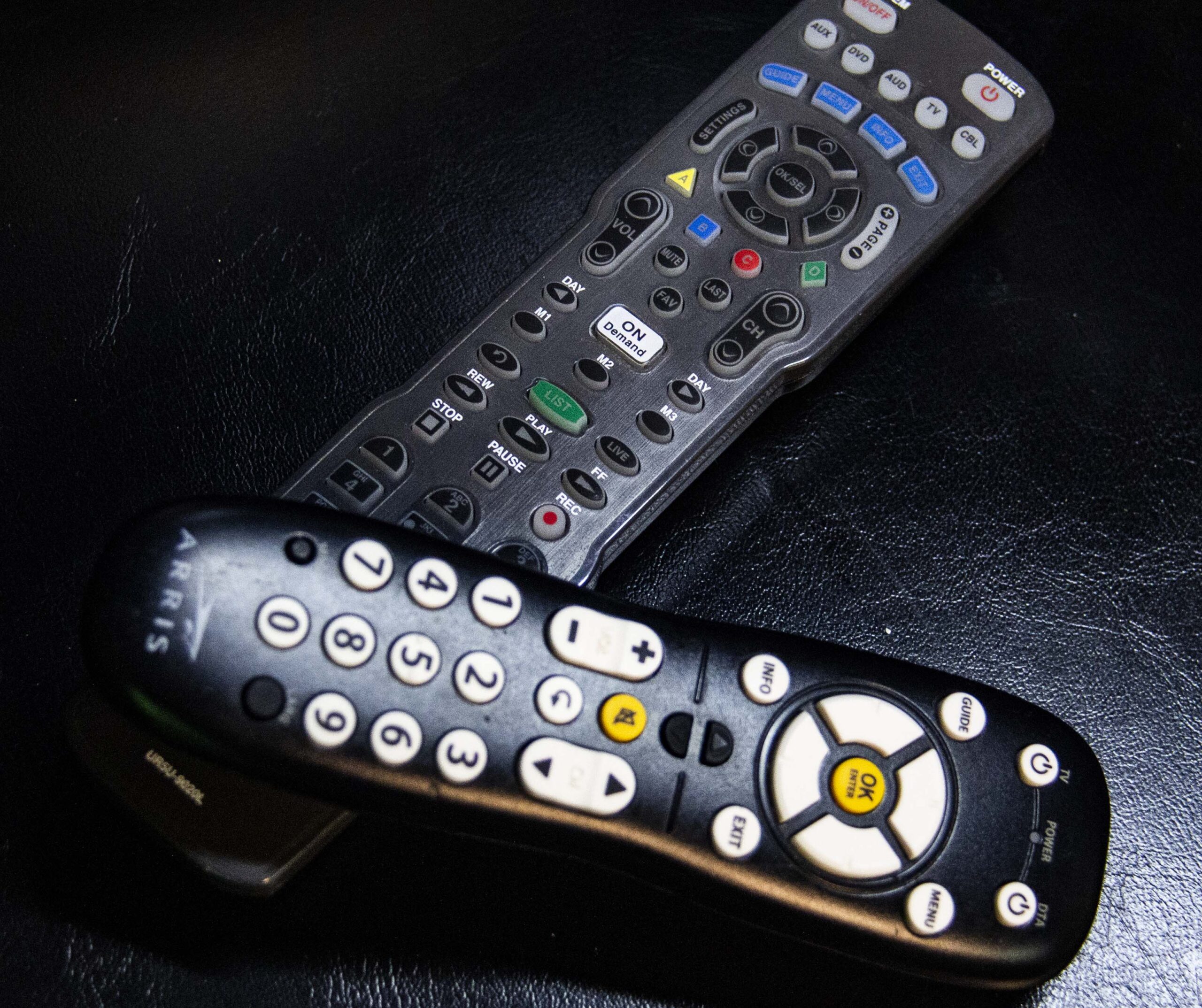 GEPB Cable tv service faqs
Why does my tv screen say "No Signal"?
Know your TV's signal inputs! Almost every TV today comes with multiple "inputs" where you are able to connect multiple devices such as a GEPB HD/Digital set-top box, Video Streaming Devices (Fire Stick, Roku, Apple TV), Gaming Consoles, DVD Players, etc. In order to verify your cable service is properly working, you will first need to verify you are on the correct input. 
To do this, you will first need to determine if you have a GEPB HD/Digital Cable Box or DTA Alternative Tuner Box. If so, you will need to verify that the box is turned on (blue ring around power button for HD/Digital boxes and green power indicator on DTA). Then you will need to check on the side or back of your television to see what input your cable box is connected to. In most cases, GEPB service technicians will connect the cable box to your TV via the first available HDMI input, if the TV has that input. This will likely be labeled HDMI1 in your TV's input list. However, if another device is already connected to the first HDMI port, then the next open port will be used. If the TV has multiple HDMI ports, then the box is likely connected to the port labeled HDMI2. If there are no open ports or no HDMI ports at all on the television set, the cable box will then be connected either by component (5 plugs on each end, Red, Green, Blue and Red, White/Black labeled audio) or composite (traditional RCA Red/White/Yellow plugs on each end) cables. This input can be labeled a variety of names on your TV, including but not limited to: Video 1, Comp 1, A/V 1, etc.
The best way to figure out which input is being utilized by your cable box is to scan through each input after verifying your cable box is properly connected and turned on. You will either use the "source" or "input" button on the remote that came with your TV or you may use your GEPB cable remote by pressing the "TV" button on the input button row close to the top and then selecting the "Video Source" button on the bottom left of the remote. Both of these ways will allow you to toggle onto each input one at a time until you find the cable box input. 
If you have the alternative tuner box (DTA) or a digital box but not an HD TV, your box is connected via the RF connector on your TV and you will need to verify that your TV is on Channel 3. 
If you only have the economy or essential GEPB cable subscription, you do not have a cable box. This means your cable service is directly connected to the RF connector on your TV, and will need to toggle to the input labeled "RF" or "Cable".
Why Won't My brand new TV pick up any cable channels?
GEPB cable customers with the Economy or Essential cable subscription don't have a cable box. Instead, cable service is directly connected to the RF cable connector on the TV.
If you have bought a new TV, you will need to connect the cable coming from the wall to that RF input on the new TV. You will then need to power on the new TV and begin the setup process. Most new TVs will allow you to select where you will be receiving channels from, with options likely labeled "Cable" or "Antenna" or even "CATV" and "Air" being possible labels for the choices. You will need to select the Cable/CATV option and then continue on to for a channel scan. If not prompted to do a channel scan, you will need to access the cable channel settings from your TV's menu and complete a scan that way. The scan can take as long as 30 minutes depending on the TV. One finished, all cable signals that come with your appropriate GEPB Cable subscription will be available. 
Why Does My GEPB Cable Box Remote Not Work with My New TV?
This issue is result of your current GEPB Cable Box remote only being programmed to your old TV. If you purchase a new TV the remote will need to be reprogrammed. Sometimes, even if you purchase the same brand TV, it will require a different code and need to be reprogrammed. You can call the GEPB Cable Support Dept. at (270) 651-8341 (Option 3) to have a team member walk you through the steps in a matter of minutes or you can view a guide here.
Why are my HD/Digital channels "tiling" or going completely black?
If you are viewing a channel or have several channels that the picture is breaking up and the audio dropping in and out or you have a black screen that says "One Moment Please" it could be a problem with the cable signal whether it be inside the house or outside. Please contact (270) 651-8341 (Option 3) or submit an online trouble ticket so that our Cable Support team can troubleshoot this issue further with you.
What is the I-Guide and how do I use it?
The I-Guide is offered with our DTA Alternative Tuner Boxes, Premier or Premier HD packages. It is an interactive listings of the programming content of your cable. You can search for programming either alphabetically or by category. You can view the scheduled content on every cable channel for two whole weeks ahead of the current date. With our HD-DVR box you can set programs to record for later viewing. You may also add parental locks to certain channels and/or content. The i-Guide is also customizable with different color schemes and screen positions available. 
How do I use the DVR with the GEPB Premier HD package?
The DVR is a digital video recorder that allows you to record programming to the hard drive and then watch it whenever you want. You can set a recording from the I-Guide simply by going to the guide, find the program you want on the channel and at the time it is on and press the red "REC" button on your remote. It will place a red dot beside the programming and record it once it airs. You can also set up weekly, daily, Mon-Fri recordings of your most watched programming. You can access what is recorded on your DVR by pressing green "LIST" button at any time. Once you're finished watching a recording you can delete it or keep it to watch again later.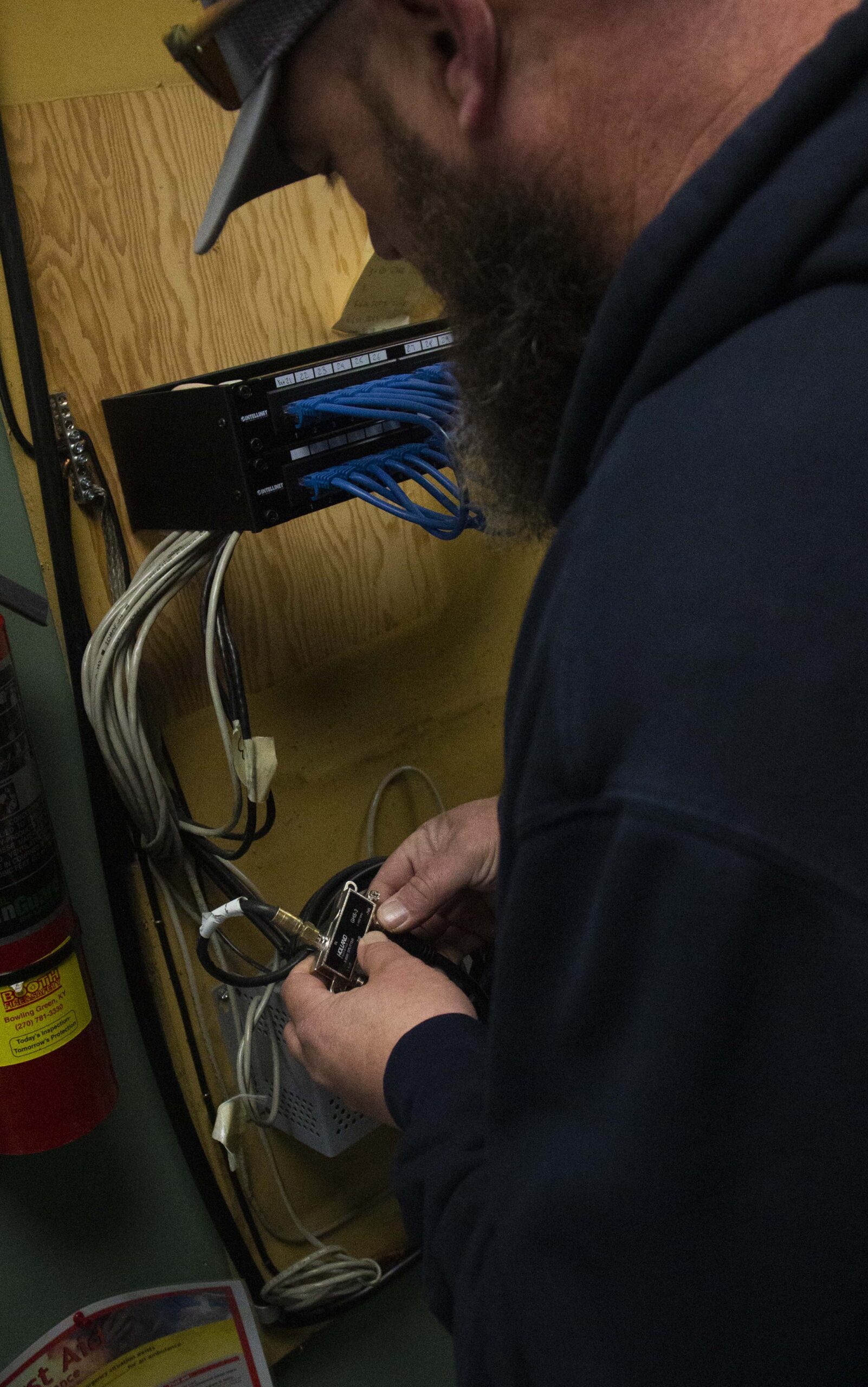 your community cable provider for over 30 years.