Early May 2022, those who utilize the Glasgow EPB's webmail service at mail.glasgow-ky.com will see some new changes to the service. Don't fear, as while some items may look a bit different, all functions Glasgow EPB customers have been used to for 25+ years are still available. In this article, a few of those changes and expectations for customers will be addressed. To answer a lot of user's initial question, these changes have been made by the provider of the Glasgow EPB's webmail service, magicmail.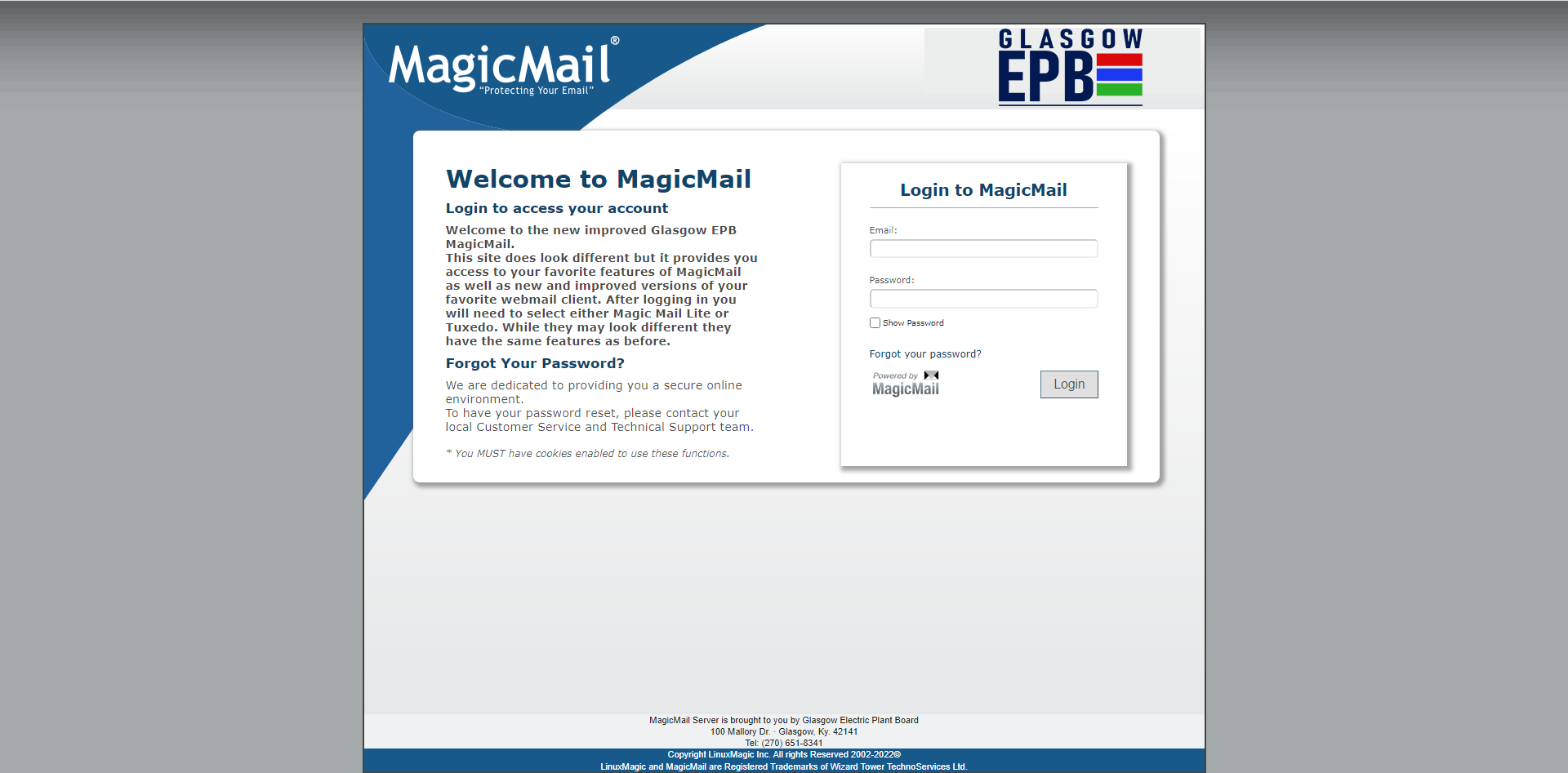 The login page for the Glasgow EPB webmail service has changed. While the look of the page is a bit different, the way to access your e-mail inbox is the same as always. Simply log in with your glasgow-ky.com e-mail address and password.
New E-Mail Inbox Client Selection Page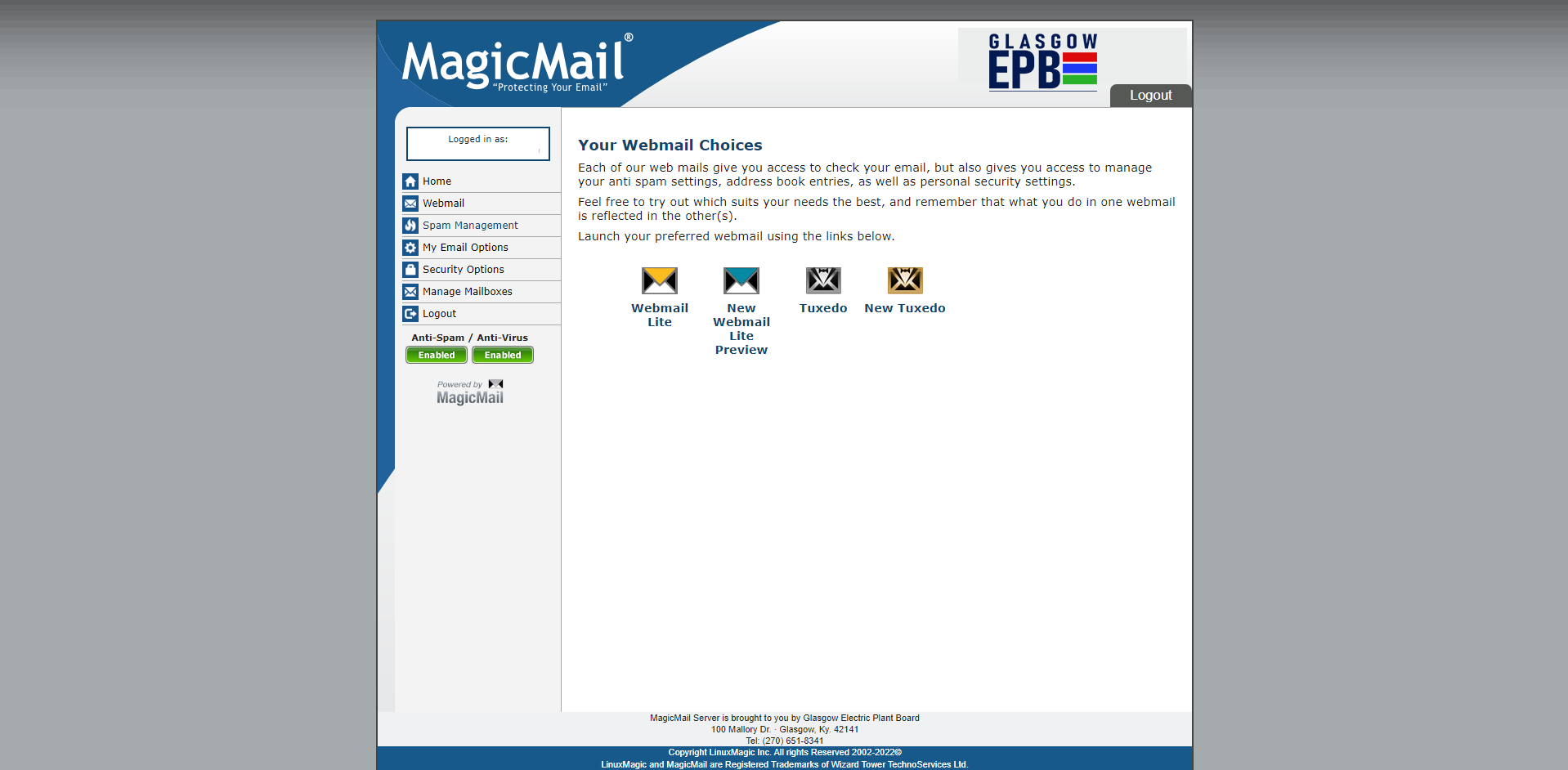 This new page is a completely new page for a common feature that has been a part of Glasgow EPB's webmail service for a long time. Where there used to be a drop-down selection box on the primary login page for the preferred version of our webmail service, users will now be redirected to a new page with those same options and will click on their preferred e-mail client version, which will then open in a new tab.
New E-Mail Client Options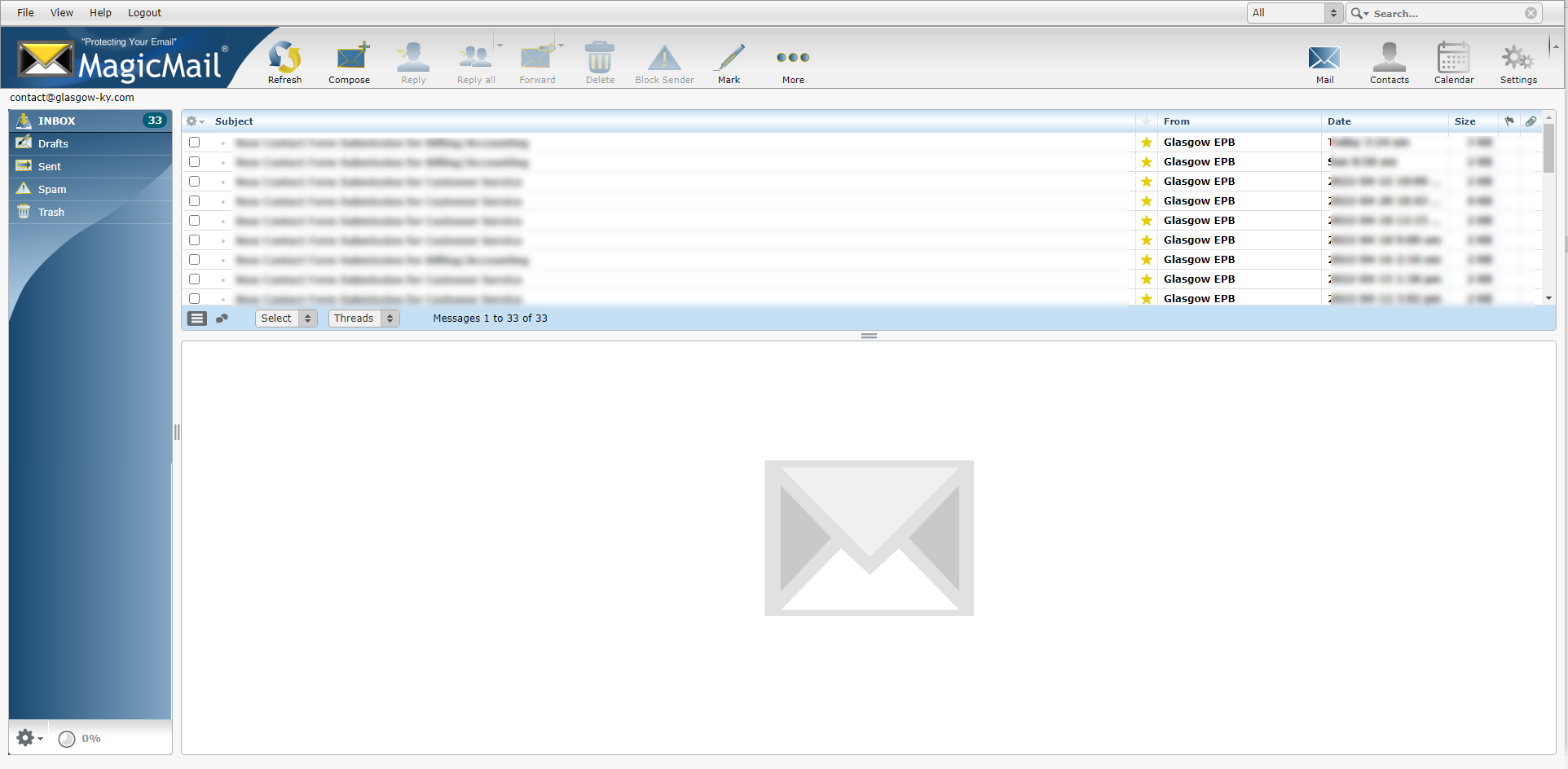 With these changes come two new options for users when it comes to how their webmail client looks. New Tuxedo and New Lite Mode are both new options for users to access their e-mail.
Will my e-mails be kept?
Yes, through this transition there will be no loss of any users previous or current e-mails.
Do I need to change my password?
No, only the looks of the webmail service are changing, there is no need to change any information regarding your webmail account.
Why won't my bookmark work anymore?
While the URL for the Glasgow EPB's webmail service won't be changing (mail.glasgow-ky.com), sometimes when a bookmark has been kept on a computer for a long time, preloaded code and images (known as browser cache) are kept on a computer to help frequently accessed webpages load faster. When a website changes, this cache has not updated and can cause your browser to mistakenly not load the updated web page. To fix this, simply clear the bookmark and clear your browser's cache (learn how to here) and load the page and re-bookmark mail.glasgow-ky.com.